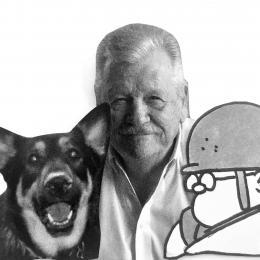 ABOUT
Name
Scott Gibbon Wood
Date of Birth
July 29, 1943
Date of Death
July 23, 2020
Home Town
Boerne, Texas
Place of Passing
San Antonio, Texas
Branch of Service
Army
Rank
Lt. Colonel
Years of service
23
OBITUARY
Scott Gibbon Wood
Army
July 29, 1943
-
July 23, 2020
Scott Wood, 76, of Boerne, Texas passed away on July 23, 2020.  Scott was born on July 29, 1943 in Sacramento, California.  He graduated from New Mexico Military Institute with an Arts degree in 1963.   He was awarded a track scholarship to Texas Tech University where he qualified for the U.S. Olympic Trials in the 800 meters in 1964 and was ranked 7th in the Nation.
After he graduated with a degree in History from Texas Tech he was commissioned as a Second Lieutenant in the U.S. Army.  He was as an armor officer, pilot instructor and he served in Vietnam as a helicopter pilot in 1970.  Scott received several service awards including Air, Defense Meritorious Service and Commendation Medals.  While in the Army he earned a master's degree in Management from Webster University.  Scott was promoted to Lieutenant Colonel in 1983 and served as Commander of the Airfield Stuttgart in Germany and was later promoted to Deputy Community Commander in 1987.    Scott retired in 1989 as Lt. Colonel after 23 years of distinguished and honorable service.
From a young age, Scott enjoyed drawing and was a very talented artist.  He tried, unsuccessfully, to get his first cartoon published when he was just 9 years old. He continued developing his art and characters through elementary and high school creating cartoons for his high school newspaper.  He went on to create the popular cartoon strip character "Quibbley", which appeared in the European Stars and Stripes newspaper for ten years and spawned nine books and several posters.  He accomplished his life-long dream becoming a successful cartoonist and published several books (website:  www.wood-toons.com).
Scott moved to Texas from Germany in 2017 and built a home in Boerne to be closer to family. Shortly after his arrival, he proudly served as the Grand Marshal in the Berges Fest parade.  Scott lived life to the fullest, loved to joke, laugh and tease those that he loved.   He made friends easily, was kind, generous, and always the life of the party.  He loved food, was a wonderful cook and thoroughly enjoyed preparing ten course dinners for family and friends.  Scott would always toast "Guten Appetit" before eating meals together.   He enjoyed music, watching sports and he loved being a Grandpa.  He adored his two rescued German Shepherds, Comanche and Cheyenne…they brought him so much happiness and joy.   Scott was taken too soon but leaves us with wonderful memories and a smile in our hearts.   
He is survived by his daughter and son-in-law, Carrie and Douglas Cunningham; his son and daughter-in-law, Daniel and Amy Wood; three grandchildren, Natalie, Evan, and Alexandra; and his sister and brother-in-law, Susan and Ed Madigan.
A memorial with military honors and celebration of his life will be planned when it is safe to come together.
SERVICES
Burial
No Information
---
Visitation
No Information
---
Service

No Information
No Information
CHARITIES
Pacos Animal Rescue Network
8609 Delta Dawn Lane, Fair Oaks Ranch, Texas 78015