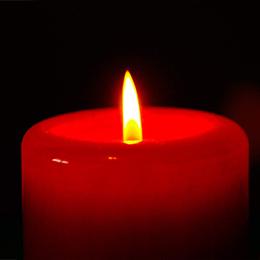 ABOUT
Name
Perry Jason Davis
Date of Birth
September 5, 1933
Date of Death
August 4, 2020
Home Town
Saunimin Township, Illinois
Place of Passing
Weatherford, Texas
Branch of Service
Army
OBITUARY
Perry Jason Davis
Army
September 5, 1933
-
August 4, 2020
Perry Jason Davis, aged 86, passed away on Tuesday, August 4, 2020. He was born on September 5, 1933, in Saunimin Township, Illinois, and was a longtime resident of Weatherford, Texas.
Perry began his military career in 1955 with US Army Co D, 47th Armored Infantry Battalion. During his 1956 deployment to Japan, he served with the US Army Aircraft Maintenance Center and the 247th Transportation Company. In 1960 he was stationed in Seoul, South Korea at the Aircraft Maintenance Center. Reassigned to Finthen Army Airfield in Germany, Perry served with the 42nd Transportation Company from 1963 - 1964. In 1966 Perry reported for his first tour of Vietnam where he was a participant in combat flight missions while supporting US ground forces and served as a helicopter technical inspector in the 283rd Medical detachment --- for this service he received an Air Medal. In 1967 Perry graduated from the Warrant Officer Rotary Wing Aviator Course, Class 67-19, at Ft Rucker, AL. Perry's 2nd tour of Vietnam began in 1968 where he was assigned to the 191st Assault Helicopter Company's Boomerangs.
Quote from LTC Carlvin Griggs: "In the position of company maintenance officer, Perry supervised over one hundred aircraft workers. These workers included engine, transmission, airframe, and avionics specialists. His expertise in each field was tested daily and never found to be deficient. He was also the primary test pilot for the unit. His reputation as a thorough, knowledgeable test pilot was known throughout the battalion. Unit pilots learned quickly that helicopters test flown by Perry Davis were ready for combat operations."
Perry completed his military career at Ft Leavenworth, KS where he was CW-2 with the Maintenance Division, Directorate Industrial Operations.
Perry is survived by his wife, Dorothy Elder, a daughter, Cathy (Ron) Anderson, and a son, Michael Davis. A daughter-in-law, Jean (Daniel) Farber. Three grandsons: Perry (Briana) White, Benjamin (Kelsie) White, and Alexander Davis. Two great-grandchildren: Elizabeth Ella Rose White and Ian Arik White. A brother, John (Fran) Davis, and a sister, Rosetta Biggerstaff, as well as many nieces, nephews and other loving relatives. Preceding him in death are his first wife, Georgia, who shared his military life with him; his parents, Beulah and Walter Davis; sisters Virginia (Mervin) Burger and Patsy (Jim) Holland; and grandson Adam Davis.
A military funeral was held at the Dallas/Ft Worth National Cemetery on August 14, 2020.
SERVICES
Burial
No Information
---
Visitation
No Information
---
Service
Dallas/Ft Worth National Cemetery

Friday, August 14, 2020 - 00:00