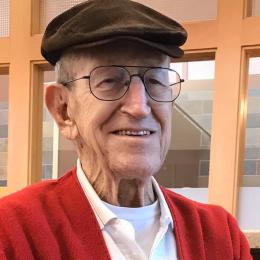 ABOUT
Name
Robert Keck Grayson
Date of Birth
November 9, 1929
Date of Death
March 4, 2021
Home Town
Cumming, GA
Place of Passing
Morgantown, WV
Branch of Service
Army
Rank
Chief Warrant Officer Four
Years of service
24
OBITUARY
Robert Keck Grayson
Army
November 9, 1929
-
March 4, 2021
Robert "Bob" Grayson, born in Morgantown, WV passed away quietly on March 4, 2021 at the age of 91.
Bob served his country faithfully for 24 years from 1948-1971 in Germany, Okinawa, Finland, Greece, Ecuador, and Vietnam and was awarded the Legion of Merit.
He enjoyed fishing and was an avid sports enthusiast, excelling at baseball, volleyball, and golf.
After retiring from the military as a Chief Warrant Officer 4, he spent another 20 years working as a computer programmer for the City of Fairfax in Virginia before retiring a second time to Cumming, GA to be close to his family.
He is survived by his wife and life-long friend, Jane M. Grayson, age 92, to whom he was married for 68 years. He is also survived by his son Larry Grayson, daughter-in-law Joyce Grayson, and grandson (and best buddy) Paul Grayson, all residents of Cumming, GA. Bob is remembered by all as a generous and compassionate man and a great neighbor, always willing to help a stranger in need.
When you walked into his house you were always greeted with a smile and a hearty welcome and as you left Bob would always call out, "Drive safe, and don't be in a hurry!"
He will be sorely missed by all who knew him.
Condolences for his family can be left at www.mcdonaldandson.com.
SERVICES
Burial
No Information
---
Visitation
No Information
---
Service

No Information
No Information