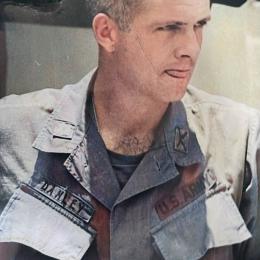 ABOUT
Name
James M Danley
Date of Birth
January 13, 1937
Date of Death
February 13, 2022
Home Town
Jonesboro, AR
Place of Passing
Memphis, TN
Branch of Service
Army
Rank
Lt. Colonel
Years of service
28
OBITUARY
James M Danley
Army
January 13, 1937
-
February 13, 2022
LTC (Ret) James Melvin Danley, Jr. passed away early in the morning on February 13, 2022 in Memphis, Tennessee.
He was born on January 13, 1937 in Jonesboro, Arkansas to James Danley and Lois Goforth Danley. He attended Arkansas State University in Jonesboro, where he earned a Bachelor's degree in Biology and met his wife of 62 years, Nancy Scarborough Danley.
Following graduation, he began a lifetime of service in the United States Army. He served for two tours in Vietnam, one in Korea, one in the Republic of Panama, two at the Pentagon, and multiple tours at other bases located across the United States. Following his retirement from the Army, he began a new career as a Junior ROTC instructor with the Memphis City School System. He served for over a decade at Booker T. Washington, Craigmont, and finally at White Station High School.
He was preceded in death by his parents and his daughter, Delia, and is survived by his wife Nancy, his three sons, eight grandchildren, and nine great-grandchildren.
He will be buried in a private service at the West Tennessee Veterans Cemetery. In lieu of flowers, the family asks that you make a donation to a Veterans' charity of your choice in his name.
SERVICES
Burial
Private
---
Visitation
No Information
---
Service

No Information
No Information