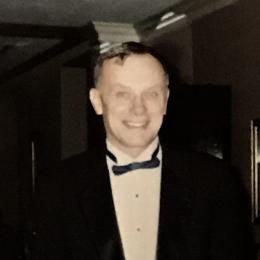 ABOUT
Name
Charles O. Schreiber
Date of Birth
March 18, 1938
Date of Death
December 2, 2021
Home Town
Wheeling, WV
Place of Passing
Prince William County, VA
Branch of Service
Army
Rank
Sergeant First Class
Years of service
20
OBITUARY
Charles O. Schreiber
Army
March 18, 1938
-
December 2, 2021
Charles O. Schreiber Jr., age 83, Woodbridge, VA passed away Thursday, December 2, 2021 at Sentara Northern VA Medical Center. He was born in (Wheeling) West Virginia, on March 18, 1938, to Charles O. Sr. and Wanda M. (Hinerman) Schreiber.
He is preceded in death by his father, Charles O. Schreiber Sr., mother, Wanda M. (Hinerman) Schreiber, and sister, Beverly J. Schreiber. He is survived by his wife Nancy J. (Warner), son, Randy W. Schreiber (Sandy), daughters, Beverly J. (Schreiber-Barrow) Hartsell and Anna M. (Schreiber) Sproles; grandsons, Christopher Harley C. Barrow USAF, and Michael Joseph Schreiber (Libby). He is also survived by extended family and friends.
Pragmatic and caring, Charles, after serving 20 years (1955-1975), retired from the Army as a Sergeant First Class. He continued working as a civilian in various positions with DoArmy before taking an early retirement. He then went to work for AAFES. He enjoyed selling shoes in the Post Exchange. Charles was a thoughtful, caring and loving husband, father and friend. He held his Christian faith close and participated in the choir at Ft. Belvoir base chapel. A true Patriot, he was an active member of the American Legion and Disabled American Veterans. Besides a McDonald's Big Breakfast, Charles loved to play his guitar, dance and take drives back to West Virginia to visit with old friends and relatives.
The family extends an invitation for those who knew him to join them for viewing and memorial service at 12 pm on Monday, December 13th at Miller Funeral Home and Crematory, 3200 Golansky Blvd., Woodbridge, VA 22192. Viewing will take place from 10 am-12 pm and again from 5-8 pm. Charles' interment will follow on or about Thursday, December 16th at the West Virginia National Cemetery in Grafton, WV.
SERVICES
Burial
Public
---
Visitation
Miller Funeral Home and Crematory, 3200 Golansky Blvd., Woodbridge, VA 22192

Thursday, December 16, 2021 - 10:00
---
Service
West Virginia National Cemetery, Grafton, WV

Monday, December 13, 2021 - 12:00