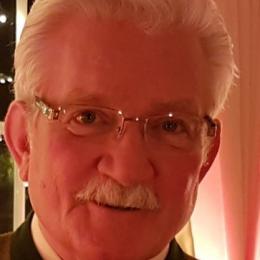 ABOUT
Name
James "Jim" Paul Federline
Date of Birth
October 21, 1948
Date of Death
December 15, 2021
Home Town
Baltimore, MD
Place of Passing
Penn Hills, Forbes Hospital
Branch of Service
Army
Rank
Master Sergeant
Years of service
25
OBITUARY
James "Jim" Paul Federline
Army
October 21, 1948
-
December 15, 2021
MSgt. James "Jim" P. Federline, 73, of Bavaria, Germany, formerly of Penn Hills, passed away Wednesday, December 15, 2021, at Forbes Hospital.
He was born October 21, 1948, in Baltimore, MD, son of the late James J. and Alice V. Hannon Federline. In addition to his parents, he is preceded in death by a sister, Jeanette Brinkos and a brother, Father Thomas A. Federline.
He retired from the US Army with 25 years of service on Active Duty as a Soldier and 25 more as a US Army civilian representing the US Army to the German Government. He retired from the service as MSgt, after having spent almost all of his military career in Germany. He was stationed there in 1969 at various posts, including handling security at the United States Embassy in Bonn.
He lived a life of service, especially through the Knights of Columbus, Jim was a 4the Degree Knight and headed up the 4th Degree military team in Germany. Sir Knight James Federline was Past Grand Knight of ST. MAXIMILIAN KOLBE COUNCIL 15700, serving as Grand Knight for four years. He did his best to live the Corporal Works of Mercy. He began by working with the Boy Scouts, and quickly expanded his efforts to the U.S. schools in Wiesbaden. This led to his development of a mentoring program implemented in military schools around the globe, in the 1990's. He was never one to sit on the sidelines, but served as a director in the school systems, pairing civilian and military communities with the students. He has served in more than 15 community groups, He has been named as volunteer of the year by numerous organizations, sometimes in successive years.
His efforts to help others have always been tireless, without thought for his own comfort. He served as an officer and member of numerous organizations, some of which were specifically designed to improve relations between the United States and Germany, such as the Federation of German-American Clubs, and their local offices, and Cavalier of the Streets, and the German American Community Council. He also never failed to recognize opportunities to help others. At the beginning of the millennium, he met a Romanian waitress who told the retired Army non-commissioned officer about the plight of children living in poor conditions in the former communist country. The story tugged on his volunteer spirit. He then almost single-handedly arranged donations to improve conditions there. Using his connections between both German and American communities he arranged for many, many tons of supplies to be delivered to Romania, which he personally delivered, in a Santa Claus suit. He delivered bicycles, computers, books, papers and pencils and markers and crayons and other school supplies, and clothing and even an electric organ, to schools, hospitals, an orphanage and homeless children who lived in canals under the streets. His efforts on behalf of others truly illustrated the Gospel message of caring for others, and included too many experiences to be recounted in a brief summary of a well-lived life.
Jim will be missed by his wife, Anna Zimmer Federline; four children, Joseph Espinosa, Marcus Espinosa, Sandy Mosley and Douglas Espinosa; three grandchildren, Mark and Jenny Espinosa and James Keith Mosley. Also surviving are a sister, Margaret (Robert) Reilly of Muncie, IN, three brothers, Richard Federline of Pittsburgh, Robert (Vicki) Federline of Oakmont and David (Raissa) Federline of Murrysville and many nieces, nephews, great nieces and great nephews. Visitation is from 2 to 4 p.m. and from 6 to 8 p.m. Monday, December 27, 2021 at Hart Funeral Home, Inc., Murrysville. The Knights of Columbus will lead the Rosary Service at 3:30 PM in the funeral home. A Funeral Mass will be offered at 10:00 a.m. Tuesday at Mother of Sorrows Church. Interment will be private at Arlington National Cemetery. www.hartfuneralhomeinc.com
SERVICES
Burial
No Information
---
Visitation
Hart Funeral Home, Inc., 3103 Lillian Avenue, Murrysville, PA 15668

Monday, December 27, 2021 - 14:00
---
Service
Arlington National Cemetery

Monday, December 27, 2021 - 10:00