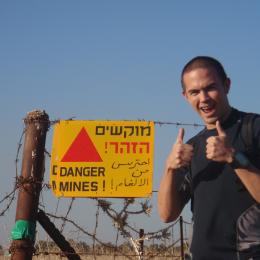 ABOUT
Name
Mark Harold Langley
Date of Birth
November 2, 1984
Date of Death
June 10, 2019
Home Town
Ontario, CA
Place of Passing
Boone, NC
Branch of Service
Army
Rank
Staff Sergeant
Years of service
8
OBITUARY
Mark Harold Langley
Army
November 2, 1984
-
June 10, 2019
On June 10th, 2019, SSG Mark Harold Langley, a loving son, brother, and husband, passed away at the age of 34. His ashes will be laid to rest at Arlington National Cemetery on April 20th.
Mark was an inspirational leader and a loving and loyal friend, son, brother, and husband. He was born November 2nd, 1984 in Fontana, CA to Eduard and Vina Langley. He served in the U.S. Army between 2005-2013 with the 82nd Airborne Division at Fort Bragg, NC as a combat engineer and achieved the rank of Staff Surgent.  His time in service included three combat deployments to Iraq, one to Afghanistan, and one humanitarian mission in Haiti. He also won four Army Commendation Medals. Mark graduated magna cum laude from North Carolina Central University with a B.S. in Exercise Science. He won the National Conditioning and Strength Association Minority Scholarship twice, as well as the NCCU Department of Physical Education and Recreation Leadership Award and the Leroy T. Walker Physical Education Award. Mark was pursuing an M.S. in Exercise Science at Appalachian State University upon his passing.
Mark was an exceptional commander and role model. He was known for his honest and caring leadership, his razor-sharp wit, and his dark sense of humor. He was a generous, kind, and loyal family member and friend. His friend noted: "If you needed $10 and Mark only had $5, he would give you his money and borrow the rest to make sure you were alright". Mark had an outstanding ability to see people and make space for who they truly are. Mark's passion was powerlifting. He was a coach for the Durham County Special Olympics powerlifting team and was a nationally recognized blogger and influencer. His dream was to use his knowledge to improve soldiers' readiness for combat. His blog can be found at https://zerosumgains.blogspot.com/.
Mark was preceded in death by his father, Eduard, and his grandparents Arsolin and Sotera Almodiel, and Harold Langley. He is survived by his wife Lior, his mother, Vina, his siblings, Joseph, Crystal, and Jeffry, his grandma, Eleanor, and several aunts, uncles, cousins, nephews, and a niece.
A funeral service will be held on Tuesday, April 20th, 2021 at Arlington National Cemetery, VA at 3 p.m.
SERVICES
Burial
Public
---
Visitation
No Information
---
Service
Arlington National Cemetery, Arlington, VA

Tuesday, April 20, 2021 - 15:00
CHARITIES
All Secure Foundation
All Secure Foundation 3636 S. Geyer Road St. Louis MO 63127