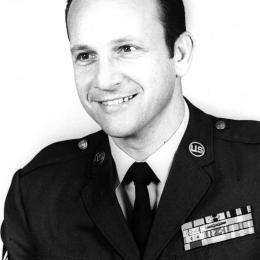 ABOUT
Name
Michael Francis Salvo
Date of Birth
April 22, 1937
Date of Death
December 9, 2020
Home Town
Exeter, PA
Branch of Service
Air Force
Rank
Command Chief Master Sergeant
Years of service
30
OBITUARY
Michael Francis Salvo
Air Force
April 22, 1937
-
December 9, 2020
Michael Francis Salvo, USAF CMSgt. (Retired),"Papi," 83 died on Dec. 9, 2020 from complications from COVID-19. Mike served in the United States Air Force from 1955 to 1985 in Linguistics and Administration. He traveled the globe but his favorite assignment was Spain, where he met the love of his life. After the Air Force, he became an auditor for the Air Force Audit Agency from 1985 to 2005.
Mike was a devoted husband and father, as well as an avid gardener. He enjoyed the Arizona outdoors, religiously walking the paths of Saguaro National Park East daily before the sun even graced the Tucson valley. He loved the theater, whether it was watching a Broadway show at U of A Presents or simply sitting outside his car at the Gaslight Theater.
Dad was a leader, supporter, and a jokester who loved his family and to an active role in the lives of the entire family, advising with his guiding wisdom. He protected and nurtured, celebrated successes, counseled on defeats. Papi took interest in each of his grandchildren's exploits. He was firm and fair; you may not like it, but you always got the truth. Dad was the man we all aspire to be.
Mike was born in Pittston Township, PA to John Salvo and Mary Petro and raised in Exeter, PA. Mike is survived by his wife of 61 years, Enriqueta Salvo, his children George, Maria and Robert Hayes, Michael and Maria Salvo, Carmen, Deborah, his 11 grandchildren and 6 great-grandchildren, and his brother, Robert Salvo and sister, Barbara Green.
Mike was loved by all and always brought out the best in people.
The world is a lot less bright without your light. You will be missed.
SERVICES
Burial
No Information
---
Visitation
No Information
---
Service

No Information
No Information