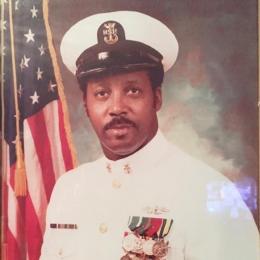 ABOUT
Name
Richard T Robinson
Date of Birth
March 22, 1940
Date of Death
September 16, 2020
Home Town
Bowling Green KY
Place of Passing
Kapolei HI
Branch of Service
Navy
Rank
Command Master Chief Petty Officer
Years of service
32
OBITUARY
Richard T Robinson
Navy
March 22, 1940
-
September 16, 2020
It is with great sadness that the Ohana of GMTCM Richard Tyrone Robinson Sr. (ret US Navy) announces his passing on Sept. 16, 2020 at the age of 80 years.
Born in Bowling Green Kentucky, Robbie, (as many of his friends called him) began his career in the United States Navy in 1958 and married the love of his life, his high school sweetheart Ruby E. Metcalf. While in the Navy, he rose to the rank of Command Master Chief Petty Officer, the highest enlisted ranking. Robbie was awarded numerous awards and medals; the Navy Commendation Medal for Heroism and Meritorious Achievement and the Navy Expeditionary Medal among many others, during his 3 tours in The Vietnam War. After serving over 32 years in the Navy, he retired in 1988, but he was not done serving.
Robbie spent the next 12 years working with the Dept. of Public Safety in the prison system as a counselor at Wahiawa Correctional Facility, starting an Alcohol and Drug counseling program. Richard also volunteered with numerous programs establishing himself as a proven wealth of knowledge in the field of Human Resources Management, Substance Abuse Counseling and Mentoring.  
He spent much of later years using his energy serving his church and community. Richard was an active member of Trinity Baptist Church, Honolulu, Hawaii. He served the church in a multitude of roles: facilitating and teaching Bible Study, Sunday School and Becoming a Disciple classes.  Dad truly loved the Word, and lived as it says in Matthew 22:37 "Thou shalt love the Lord thy God with all thine heart." Additionally, Richard was the Vice President of the Honolulu Hawaii Branch of the NAACP. He severed as a member of the Prince Hall Masons at New Hope Lodge #3 and a Shriner at Takbir Temple #227. Richard was a hard worker and served his community well.
He is preceded in death by his beloved wife Ruby E. Robinson and his mother Golden Robinson
He is survived by: Sons Richard T. Robinson Jr. and Reginald E. Robinson; Daughters-in-law Stephanie M. Davidson and Melisange Ouellet Beaucaire; and Granddaughters Tiffany J. Robinson, Makena R. Robinson & Amari L. Robinson.
Dad, your love, patience, understanding, wisdom and amazing work ethic will live on inside us forever. You have given us gifts that are more precious than anything in this world. Goodbye, Dad. You will always live on in our hearts.
A Celebration of Life was held at Valley of the Temples in Kaneohe on, October 21st, 2020 (10:00 AM -12:30 PM). Robbie was laid to rest with a full military honors ceremony at Hawaii State Veterans Memorial Park in Kaneohe at (1:00 PM).  
In lieu of flowers, a donation to The American Cancer Society in the name of Richard T Robinson Sr. would be appreciated.
SERVICES
Burial
Private
---
Visitation
No Information
---
Service
Hawaii State Veterans Memorial Park in Kaneohe HI

No Information
CHARITIES
The American Cancer Society
PO Box 22478 Oklahoma City, OK 73123