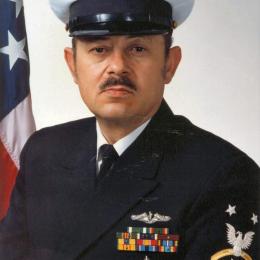 ABOUT
Name
Sergio Moretti Frost
Date of Birth
September 17, 1942
Date of Death
October 31, 2020
Home Town
Milano, Italy
Place of Passing
Chula Vista, California
Branch of Service
Navy
Rank
Master Chief Petty Officer of the Navy/Coast Guard
Years of service
29
OBITUARY
Sergio Moretti Frost
Navy
September 17, 1942
-
October 31, 2020
Master Chief Frost is survived by his loving wife of 53 years, Ingrid; and children: Debra Coleman, Joann Creekmore (Rip), Johnny Bonville, Christene Rodrigues (Wade), Karin Bonville (Walid), Corey Story (Russell), and Bella, his faithful four-legged daughter. He is also survived by 14 grandchildren and several great-grandchildren.
He was born in Milano, Italy, in 1942, the only son of Antonio Moretti and Renata Ascari. Following the death of his father, his mother married Raymond Frost, who legally adopted him. The Frost family lived in Saudi Arabia for a couple of years, then moved to the United States in 1953, and Sergio became a naturalized U.S. citizen in 1960.
Master Chief Frost served in the United States Navy from 1960 until his retirement in 1989. During his 29 years of service, some of the highlights include serving with distinction as a Command Career Counselor, Submarine Chief of the Boat (COB), and Command Master Chief on the USS Kitty Hawk (CV – 63). His first ship in 1960 was the USS Midway. He then served on the USS Pomfret, USS Thomas Jefferson, USS George C. Marshall, USS Bergall, USS Shangri-La, USS Gurnard, USS Pintado, USS Haddock, USS Bainbridge, and then his last duty as Command Master Chief on the USS Kitty Hawk. Master Chief Frost earned various medals and ribbons during his service, and the discipline and patriotism he learned in the Navy never left him, as family and friends will attest.
During his career with the Navy and after, he traveled to many places around the world, including 37 countries and under the Arctic Circle.
In recent years, he was very active in the Fleet Reserve Association – Branch 289 in Imperial Beach, serving on the Board of Directors, as President 2016-2017 and 2017-2018, Bulletin Committee Chairman, and unofficial photographer.
Family and friends were always very important to him. His loyalty to his wife and others was exemplary. He loved to dance with his bride, especially the jitterbug, and others would often clear the dance floor to watch them dance. He loved music and enjoyed woodworking and made many items for family and friends. He was always there for others who needed advice or assistance. And he will always be remembered for his sense-of-humor.
A viewing will be held on November 20 from 12 – 3 PM at Community Mortuary in Chula Vista. A private military ceremony will be held at Miramar National Cemetery.
In lieu of flowers, donations may be made in his honor to the Fleet Reserve Association – Branch 289 in Imperial Beach, or the USS Midway Museum in San Diego, or a charity of your choice.
SERVICES
Burial
Private
---
Visitation
Community Mortuary, 855 Broadway, Chula Vista, CA 91911

Friday, November 20, 2020 - 12:00
---
Service
Miramar National Cemetery

Friday, November 20, 2020 - 00:00
CHARITIES
Fleet Reserve Association