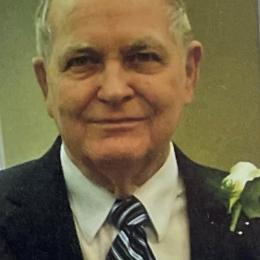 ABOUT
Name
William Henry Back
Date of Birth
April 15, 1931
Date of Death
January 3, 2022
Place of Passing
Fayetteville
Branch of Service
Army
Rank
Command Sergeant Major
Years of service
29
OBITUARY
William Henry Back
Army
April 15, 1931
-
January 3, 2022
William Henry Back, April 15, 1931 - January 3, 2022
Long time resident of Fayetteville, NC, he passed away Jan. 3rd, 2022. Cherished husband of Sarah Eason Robertson for the past 11 years and prior to that he was a loving husband to Thelma Rogers Back for 45 years and loving father of Brenda Rogers of Palermo, Ca.
He is also survived by his two granddaughters and their spouses, children and grandchildren. Granddaughter, Angela Darling and her wife Diana of Lincoln, CA and their daughter, Bill's great granddaughter, Amber Gorman and her husband Raymond, and Bill's two great, great grandchildren, William and Mason, of Rocklin, CA. Granddaughter, Gigi Harvell and her husband Pete of Rocklin, CA, their children and also Bill's great grandchildren, Hayden and Hana.
Born in North Vernon, Jennings County, IN, he was the middle child of five sons to Frank H. Back and Ruth Sparks. He graduated from North Vernon High School in May of 1949. He was destined to have a future in finance when as early as high school, he won awards for his skills in mathematics.
On November 7, 1967, he married Thelma Jean Bryant in North Vernon, IN after returning from the Vietnam War. Over the next twenty years they traveled the world together to follow Bill's military career. They watched their family grow with grandchildren and great grandchildren.
He joined the Army in 1953 and was in the service for 29 years and and 7 months, specializing in Finance. He was stationed in Indianapolis, IN, Vietnam, multiple tours at Fort Richardson in Anchorage, AK, multiple tours at Schofield Barracks on Oahu, HI, Fort Ord in Monterey, CA and multiple tours at Fort Bragg in Fayetteville, NC. He retired in 1982 as a Command Sergeant Major.
During his military career, he was awarded the following: National Defense Service Medal (1 Oak Leaf Cluster), Vietnam Service Medal, Vietnam Campaign Medal, Bronze Star Medal (2nd Oak Leaf Cluster), Army Commendation Medal (2nd Oak Leaf Medal), Meritorious Unit Commendation, Good Conduct Medal (9 Awards), Meritorious Service Medal (2nd Oak Leaf Cluster), Expert Qualification Badge M-16 Rifle, Parachutist Badge, Army Service Ribbon, Overseas Service Ribbon and Legion of Merit.
 After the military he used his GI Bill, to go to college and received his AA degree in Finance. He then became an Insurance Agent until he and his wife Thelma started their own pottery business and were very active in that community until Thelma passed away in 2007.
On January 24, 2010, he was lucky enough to find love again late in life and married, Sarah Eason Robertson of Fayetteville, NC and gained more family with her daughter, Karen Robertson of Clayton, NC along with her partner Marge Huffman. Bill joined Sarah's church, Westminster Presbyterian Church, where they enjoyed the camaraderie and Bill held a position in Finance for the church. They enjoyed their annual retreat to Camp Cheerio, up in the mountains of NC, and took every opportunity they could to go dancing. One of their favorite hobbies was playing cards and games with their friends and family.
Bill's Celebration of Life will be held on Friday, January 28, 2022, at 1 pm at Westminster Presbyterian Church 2505 Village Dr. Fayetteville, NC 28304.
In lieu of flowers the family would ask that any donations in Bill's name go to
Susan G. Komen Foundation to help end Breast Cancer. (In the online form you can click the box, "Is this gift in honor of someone?") You can donate in the following ways:
 - By check to Susan G Komen 13770 Noel Rd, Suite 801889, TX 75380  - Online at secure.info-Komen.org - Or by phone at 1-877 GO KOMEN
 Any questions can be directed to Rogers & Breece Funeral Service at 900 Ramsey St, Fayetteville, NC 28301 - Tel: 910-483-2194
SERVICES
Burial
No Information
---
Visitation
No Information
---
Service

No Information
No Information
CHARITIES
Susan G. Komen Foundation
Susan G Komen 13770 Noel Rd, Suite 801889, TX 75380