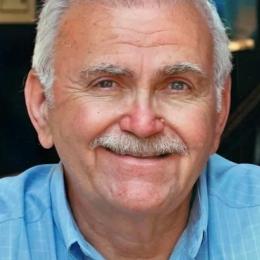 ABOUT
Name
William Paul Horvath
Date of Birth
January 11, 1949
Date of Death
January 4, 2021
Place of Passing
The Villages, FL
Branch of Service
DOD Civilian
Years of service
34
OBITUARY
William Paul Horvath
DOD Civilian
January 11, 1949
-
January 4, 2021
William P. "Bill" Horvath, 71, passed peacefully, but unexpectedly, January 4, 2021, at his residence in The Villages, Florida.  He was born in Wheeling, West Virginia and lived his early life in Blaine and Cleveland, Ohio.  In 1960, he moved to Westchester, Illinois with his parents Margaret and William.  A product of Divine Infant Parish ('63) and Fenwick High School ('67), Bill excelled in academics and all sports, especially football and hockey.  He enlisted in the U.S. Army out of high school, was honorably discharged as an E-5, received his B.S. Degree in Accounting ('81) and M.B.A. ('82) from the University of Illinois – at Chicago Circle.  
Bill applied his education as he pursued a career as a CPA/civilian Director of Finance for military installations around the world in Germany, Korea and Holland, and in the United States at Fort Benjamin Harrison, Fort Meade, ultimately retiring as Director of Morale, Welfare, and Recreation at Joint Base Myer Henderson Hall. 
Bill married Mary in 2008, spending the summers in upstate New York and, after retirement, wintering in Florida.  Bill was a true definition of a Renaissance Man: talented carpenter, home renovator, auto mechanic, pianist, antiques dealer, sportsman, marathon runner, skydiver, and avid racquetball, pickleball and poker player.  He caught the bug of wanderlust at an early age, trekking from Illinois to Alaska with high school friends and riding his motorcycle throughout Europe, never shying away from a road trip. 
Bill is survived by his beloved wife Mary; three children (from prior marriage to Helga) Petra (Timothy Moore), Christian (Melissa) and Michael; Opa to Isabel, Aiden, Noah, Lucia and Ian.  Bill was the oldest of five children: Margie (Patrick Reilly), Anne, Betty (Bob Brooks), and Rosemary (David Martin); proud uncle to Gizella, Matthew and Daniel; and great-uncle to Veronica and Judah.  
A memorial service will be held this summer in Ohio. 
Donations may be made directly to the American Heart Association.  
SERVICES
Burial
No Information
---
Visitation
No Information
---
Service

No Information
No Information
CHARITIES
American Heart Association