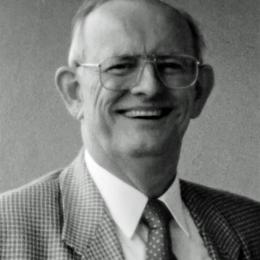 ABOUT
Name
William Cleburne Torbett
Date of Birth
February 13, 1933
Date of Death
November 13, 2020
Home Town
Boeblingen, Germany
Place of Passing
Boeblingen, Germany
Branch of Service
Army
Rank
Lt. Colonel
Years of service
22
OBITUARY
William Cleburne Torbett
Army
February 13, 1933
-
November 13, 2020
Lieutenant Colonel William Cleburne (Bill) Torbett III passed away peacefully in Boeblingen, Germany on November 13, 2020; he was 86 years old.   His beloved wife Hiltrud Bordner Torbett died the year before, on January 31, 2019. They had been married 59 years at the time of Hiltrud's death; their remains will be buried together in the US military cemetery at Fort Sam Houston, San Antonio, Texas, per Bill's request.
Bill was born in Waco, Texas on February 13, 1933, and grew up in Dallas with his sister Carolyn and parents Viola and William Cleburne Torbett II.  Bill's family faced severe hardship when he was young due to his father's becoming disabled due to a brain tumor.  In spite of this, the family was dedicated to education;  Bill graduated from Texas A&M University, where he had served in the Corps.  He was a lifelong committed Aggie.   Immediately after graduation he enlisted in the US Army.    During Bill's 22 years in the Army, Bill served in Vietnam and Korea, lived and worked in Germany and Georgia, New Jersey, and Texas, taught at Tarleton State College in Texas, and earned a Master's Degree in business administration.  Bill's last post was at Patch Barracks in Boeblingen.   He retired from the Army in 1977 and worked as a stockbroker with Prudential Bache in Stuttgart until the 1990s.  He and Hiltrud made Boeblingen their home for more than 40 years.
Bill was a kind and caring man.  After he retired from his stockbroker work, he was an active volunteer in the Stuttgart military community, helping countless retirees and widows of US military members navigate the complicated US and German systems of benefits and supports.  He loved this work, and did it as long as he was able.  He was active in the Stuttgart German American Club,  and was generous and kind to his friends and business associates in his town of Boeblingen.  He was a devoted husband, tending to his beloved Hiltrud's many health issues in their later years.  He always said it was his turn to take care of her, as she had so patiently accommodated so many absences and changes during his military service.  He had also cared for Hiltrud's father during the last years of his life.   And Bill laughed, a lot, and heartily.    He will be sorely missed by everyone who knew him. 
Bill is survived by two nieces in Texas, some second and third cousins of his and Hiltrud's, and friends old and new.  His family is forever grateful to the wonderful supporters  and caregivers  that helped  Hiltrud and him as their health declined.   The Texas family is especially grateful for the regular video calls the caregivers made during this year of pandemic that allowed the family to talk with him when travel and in-person visits were impossible.   Time spent with him was a real blessing.
Burial ceremony at Fort Sam Houston to be sometime in the future, when the pandemic is under control and it is safe to gather.
SERVICES
Burial
Private
---
Visitation
No Information
---
Service

No Information
No Information
CHARITIES
Charity of your own choosing